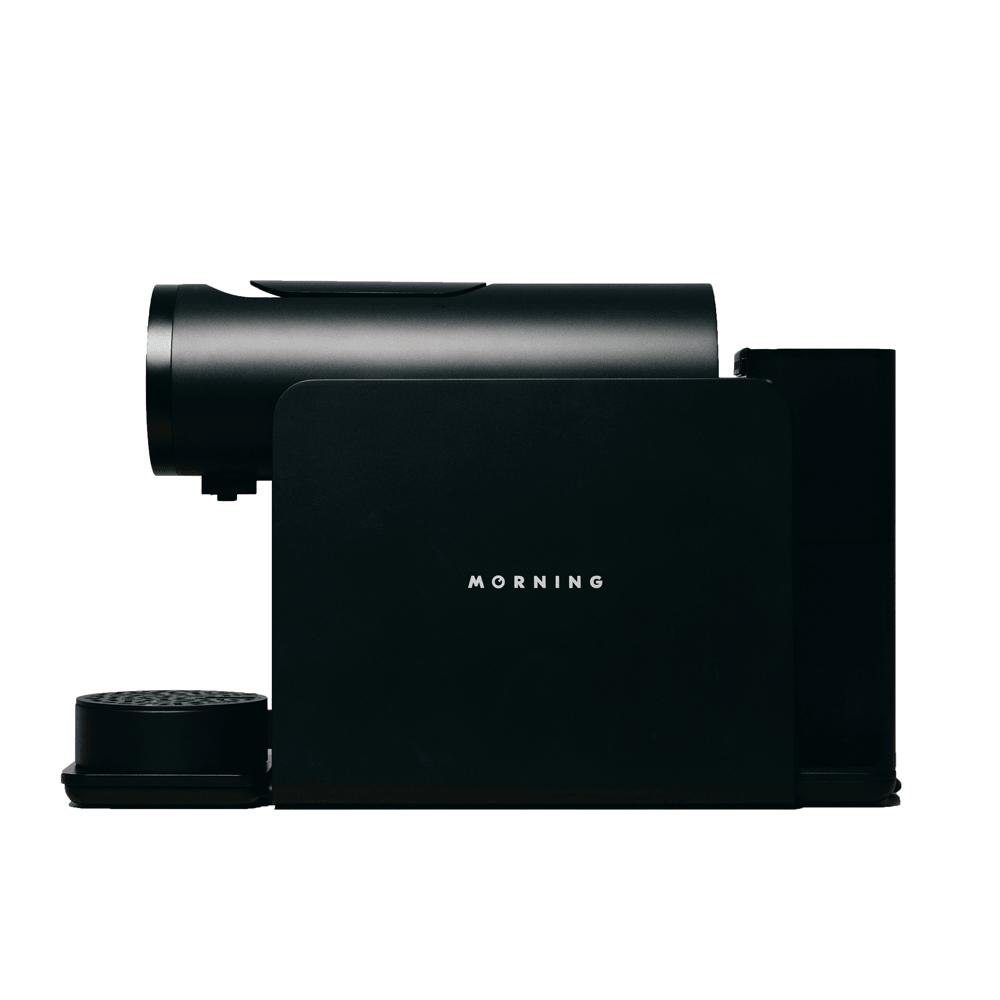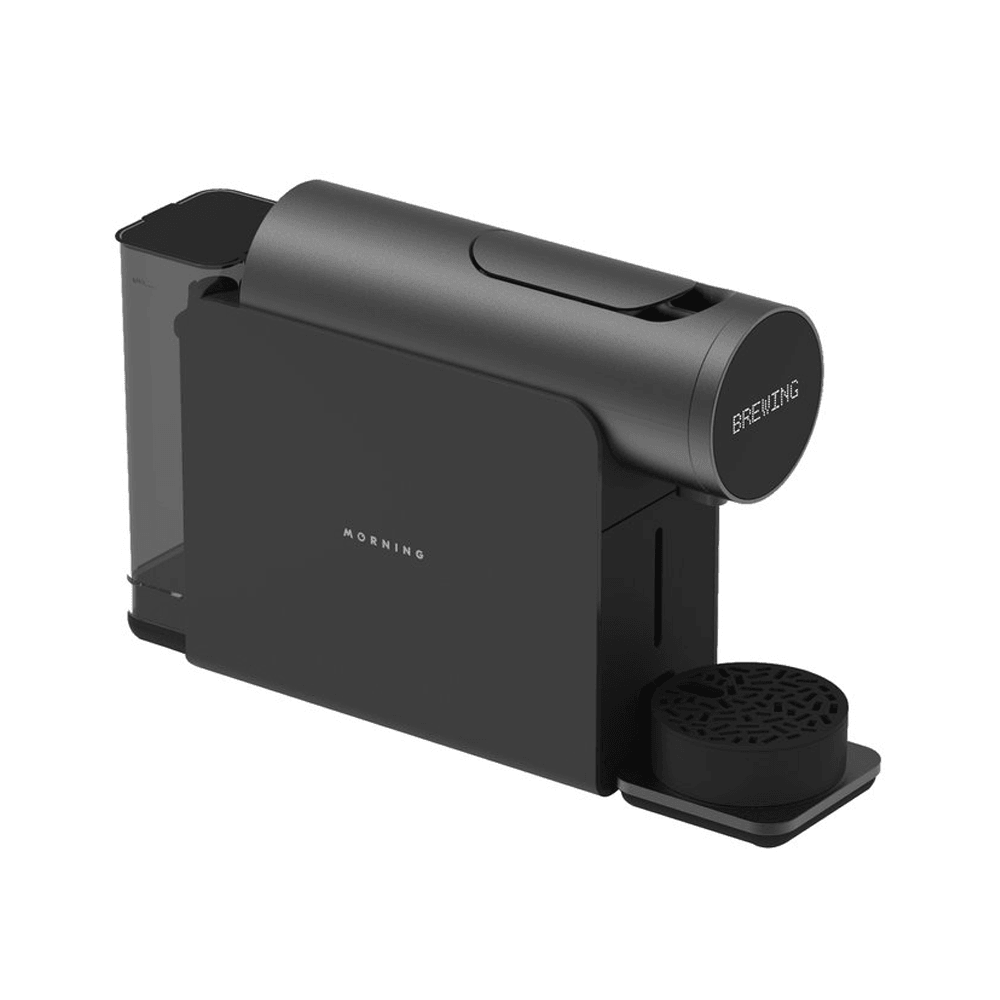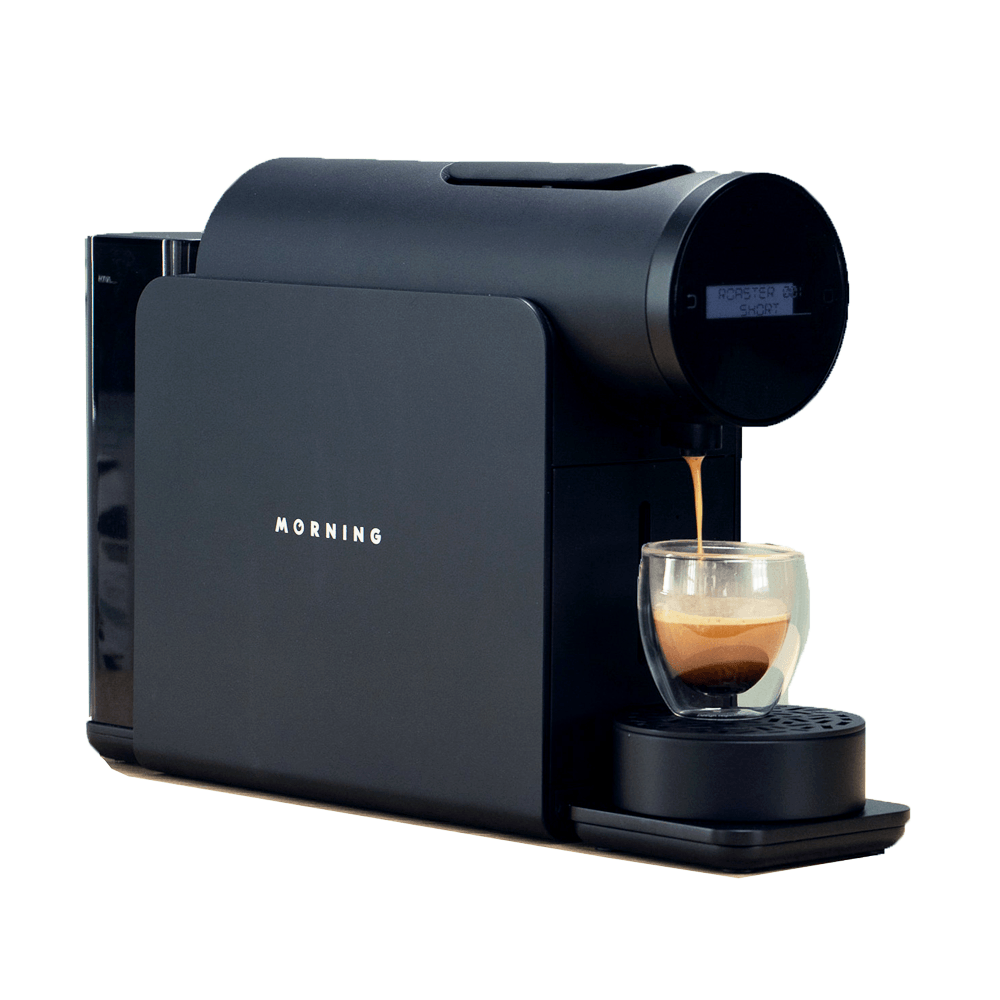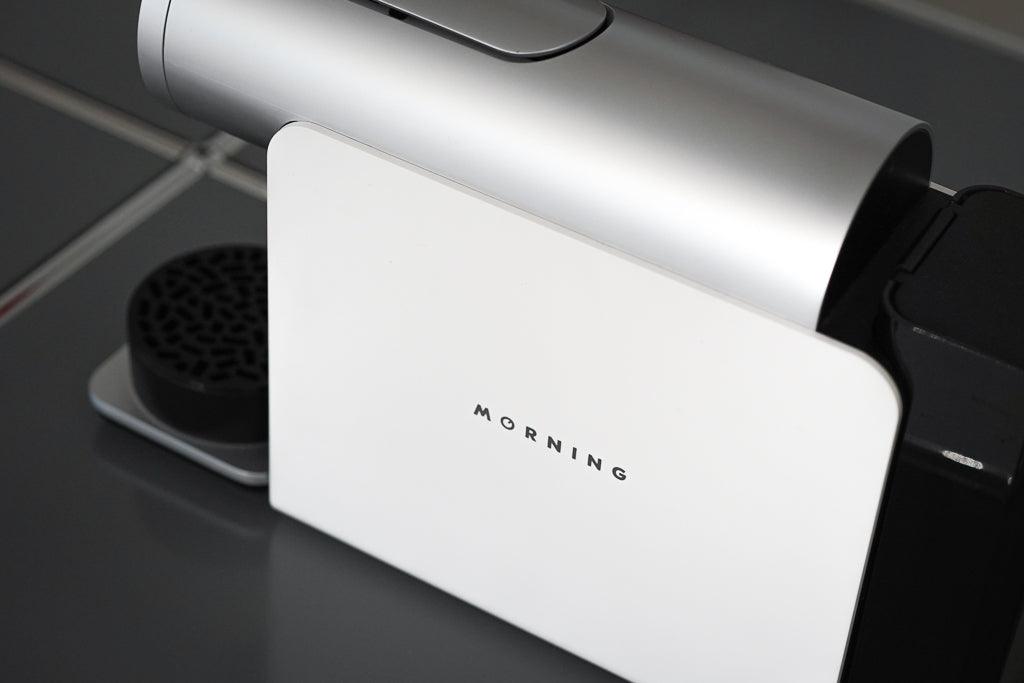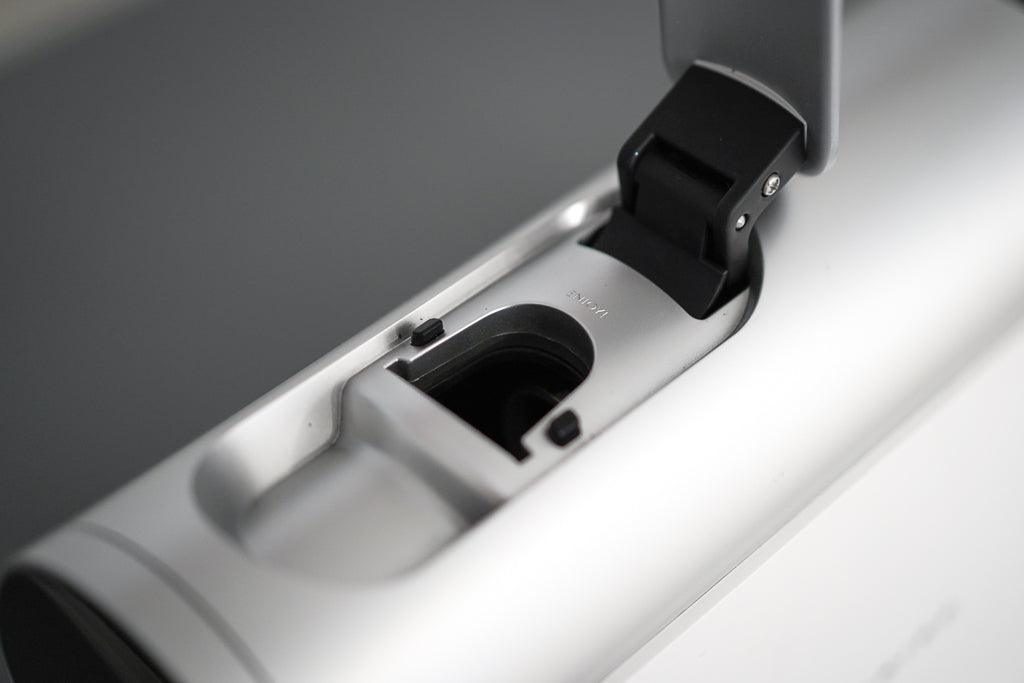 The Morning Machine - Capsule Coffee Maker
SUMMER DEAL APPLIED AT CHECKOUT
Delivery within 2-3 working days!

Introducing The Morning Machine Capsule Coffee Maker Founded by industry veterans, the Morning Machine applies precision-brewing technology to bring the best out of craft coffee capsules. Delivering an elevated home coffee experience that's intuitive enough for the everyday drinker, yet empowering for the home barista. 
The new benchmark for the home coffee experience, a best-in-class tech-enabled capsule coffee machine plugged into a global network of leading roasters.
PRECISION-BREWING CONTROLS
The Morning Machine, with our PID temperature, scale and pressure profile, enables the home coffee drinker to enjoy better-tasting capsule coffee - Elevating the home coffee brewing experience.
Features include the Machine's flagship recipe, with a built-in Bloom stage (pre-wet/infusion) before the brew resulting in a stronger brew.
 SPECIFICATIONS:
Size & Weight: 40.2cm (L) x 10.2cm (W) x 25.5cm (H), 4.5kg
Buttons and Interactions: 2 Capacitive Buttons. Rotatable Dial Selection Wheel
Water Tank Capacity: 850ml
Electricity: AC220-240V 50-60Hz 1200-1300W; AC120V 60Hz
Pump: 20 MPa, 120V, 60Hz or 230V, 50Hz
Maximum Pressure: 20bar
Connectivity and MCU: ESP-32 with Built-in Wi-Fi & Bluetooth
Output Control: 1g steps 1g~250g
Temperature Control: 75°C - 98°C, in 1°C increments
Capsule Compatibility: Nespresso compatible capsule
Mobile App: iOS devices running version 10.0 and later; Android devices running version 5.0 and later